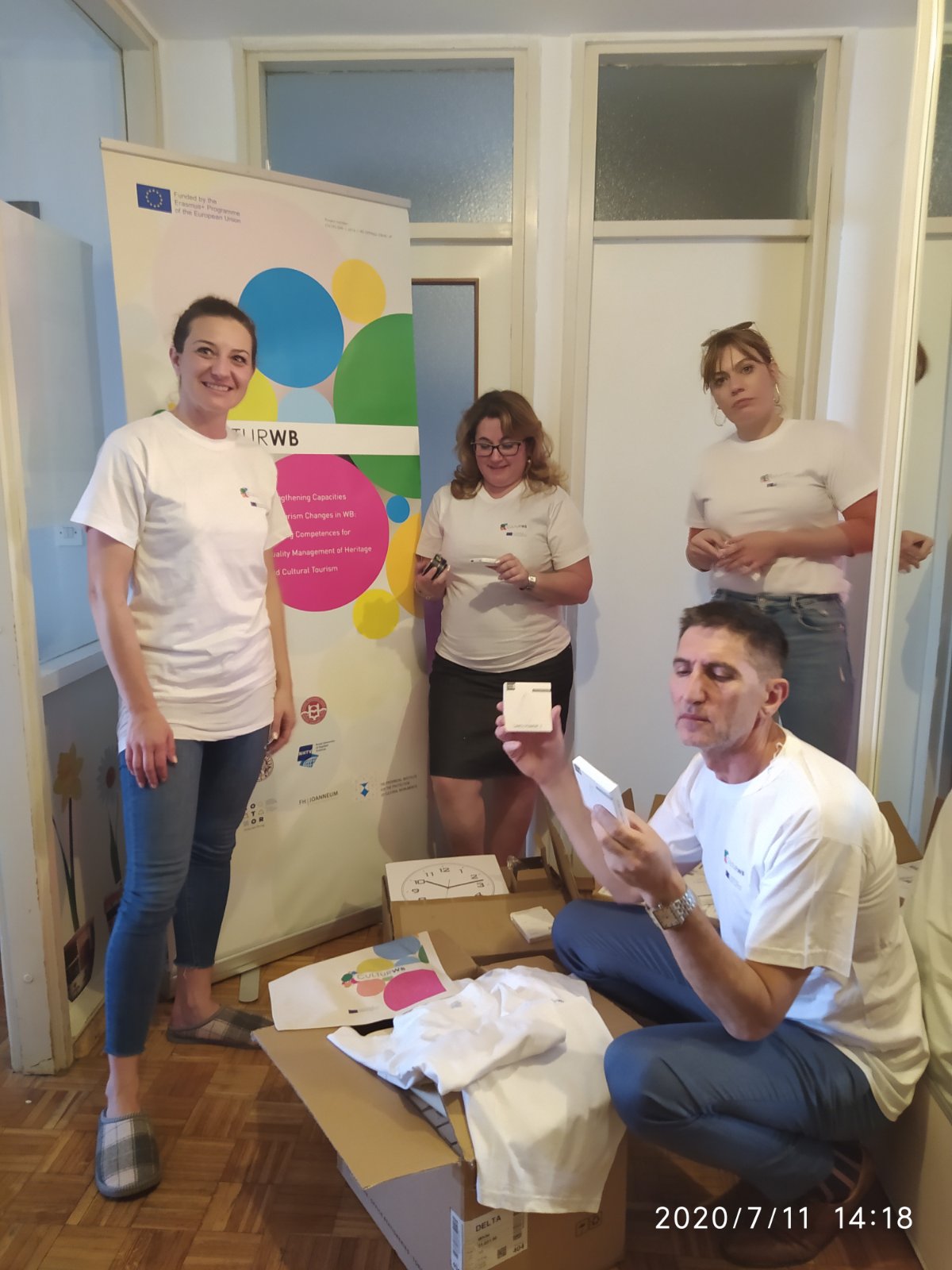 14 Jul

Promo material for final conference

Given the situation with the Corona virus and the failure to hold a final conference of CULTURWB project in Kotor in March 2020, representatives of several WB higher education institutions (University of Novi Sad-prof.dr Tatjana Pivac, University of East Sarajevo-dr Dajana Vukojević and University of Banja Luka-prof.dr Jovo Ateljevic ) gathered on Saturday, 11 July and took the promotional material. Sarajevo Meetings of Culture was responsible for making promotional materials for the final conference.
We are sorry that the final conference was not held and this promo material will be a little reminder of it.